Cement Resources
The CCT promotion team actively engages and interacts with contractors, design engineers, government officials, and private development representatives to provide cement-based solutions for their infrastructure project needs and challenges.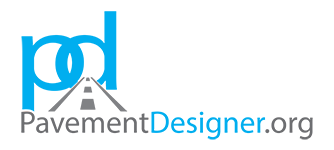 Pavement Designer
Pavement Designer is a free web-based pavement design tool for streets, local roads, parking lots, and intermodal/industrial facilities.
It's easy to get started. They offer video tutorials on how to use PavementDesigner.org to help you design pavements. You can also find resources to better understand more about cement-based pavement solutions and best practices for designing them.
​TEXAS TRADE AND PROFESSIONAL ASSOCIATIONS
| | | |
| --- | --- | --- |
| | | |
| Texas Aggregates and Concrete Association | Trade association of concrete ready-mixed producers, aggregate suppliers, and materials suppliers, such as cement and admixture companies. | |
| Texas Concrete Pavement Association | Trade association of major concrete pavement contractors in Texas. | |
| Precast Concrete Manufacturer's Association of Texas | Trade association of precast prestressed concrete manufacturers in Texas. | |
| Texas Concrete Pipe Association | Serves as the voice for the concrete pipe and box culvert industries in the State of Texas | |
| | Trade Association of masonry contractors and suppliers in Texas | |
| American Society of Civil Engineers - Texas Section | Professional Society of Civil Engineers in Texas, the state section of the American Society of Civil Engineers | |
| Texas Public Works Association (TPWA) | A not-for-profit, international educational and professional association of public agencies, private sector companies, and individuals | http://texas.apwa.net/ |
| Texas Association of County Engineers & Road Administrators (TACERA) | A professional organization that provides technical and professional interchange in Texas | https://tacera1.com/ |
NATIONAL TRADE AND PROFESSIONAL ASSOCIATIONS
| | | |
| --- | --- | --- |
| | | |
| Portland Cement Association | National trade association of portland cement manufacturers. The Cement Council of Texas is the Regional Affiliate Member of the PCA. | |
| American Concrete Pavement Association | National trade association of concrete pavement contractors and related material and service suppliers. The Cement Council of Texas is an Affiliate Member of the ACPA. | |
| National Ready Mixed Concrete Association | National trade association of ready-mixed concrete producers, and related suppliers. | |
| American Concrete Institute | International professional technical society and standards-developing organization for concrete and related products. The Cement Council of Texas staff is active on numerous ACI committees. | |
| American Society of Civil Engineers | National professional society of Civil Engineers. | |
| National Concrete Pavement Technology Center | A national hub for concrete pavement research and technology transfer, funded by the Federal Highway Administration and industry. The website has many practical research reports and design/construction guides related to concrete pavement, roller-compacted concrete, and soil stabilization. | |
| Portland-Limestone Cement | ​Portland-limestone cement is engineered with a higher limestone content. PLC gives specifiers, architects, engineers, producers, and designers a greener way to execute any structure, paving, or geotechnical project, with virtually no modifications to mix design or placing procedures. All while maintaining the resilience and sustainability you've come to expect from portland cement concrete. | |